The Best Fitness Apparel & Equipment

Performing any task well requires the right tools—and when you've committed yourself to the task of improving your fitness, that means finding clothing and gear that serve your needs.
Find the equipment that empowers you here—with recommendations based on what's worked for me over the course of my journey.
Find the Fitness Gear You're Looking For
Wear clothing that helps you move, wick away sweat, and breathes easily—so that you can focus on your fitness.
No Results Found
The page you requested could not be found. Try refining your search, or use the navigation above to locate the post.
From dumbbells and kettlebells to resistance bands and more, these versatile options make building lean muscle a breeze.
The 6 Best Exercise & Yoga Mats for HomeThe right type of workout mat is the foundation of your exercise routine. It's...
read more
Meal Prep & Cooking Appliances
Master your meal prep with helpful tools, appliances, and containers that will make your meal prep a cinch!
The 6 Best Crock-Pots & Slow CookersPeople often wonder, "What's the difference between a Crock-Pot and a slow cooker?"...
read more
The 5 Best Containers for Meal PrepYou might think I'm crazy for creating a buyer's guide for meal prep containers, but...
read more
Don't Miss Out on My Wellness Newsletter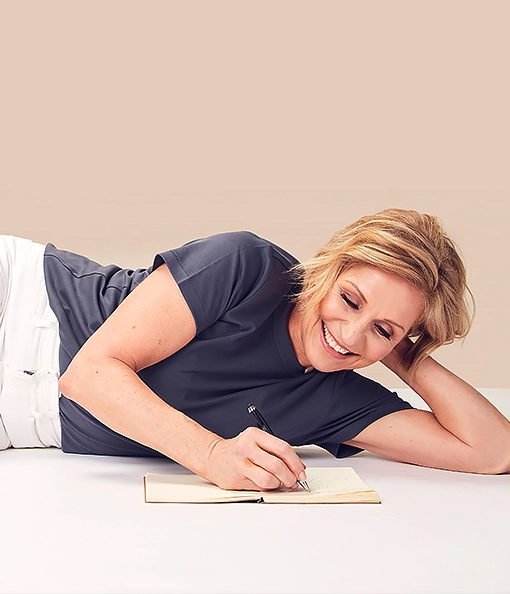 Home fitness doesn't have to be complicated or expensive to be effective—and I should know. I've done some of my best workouts in hotel rooms and other small spaces, with nothing but my own bodyweight and a few small accessories.
This guide is about simplifying and streamlining your relationship with fitness gear. By removing the complexity and focusing on the essentials, I'm here to help make sure the equipment you use is always serving you and never getting in the way of your goals.