Thank You For Downloading
YOUR GUIDE IS ON IT'S WAY! CHECK YOUR INBOX, INCLUDING YOUR SPAM FOLDER.
Are you looking to shed unwanted pounds? Checkout the 22 In 22 Fat Meltdown Challenge below. Join the Tosca Reno Community and start today for $22!
Let Your Body Reflect Your Best Self
In This 22-Day Workout Challenge…
By taking as little as 22 minutes to perform a few non-equipment exercises, you can:
Feel better able to cope with the chaos around you
Renew your energy and vitality
Enjoy a healthy, lean body

A no-equipment-needed workout plan for 22 days
Detailed descriptions & videos for each exercise
A 22 day menu plan with original Eat Clean™ recipes
Daily motivation from the Tosca Reno team – answers to every question and support along the way!
BONUS: WORKOUT #1 – a fat-blasting workout with equipment
BONUS: WORKOUT #2 – a push-pull circuit for maximum fat burning
$22
ONE TIME
Billed in USD
S. Mayfield
"Getting fit with Tosca has been transformational. The exercises were easy to follow and I didn't need any equipment. They were highly effective! Learning how to unlock my own fat burning fire helped me shape a body that I now recognize as one I love. Thank you for showing me how."
B. Milton
"Tosca's knowledge of physique shaping is invaluable. I feel as if I have learned a secret about myself. There is no mystery about how to keep myself in shape. Working with Tosca has been informative and highly motivational. Thanks to her I know I can do it too."
How This Challenge is Unique
You'll be guided by Tosca Reno, NYT Best selling author, fitness coach and physique competition expert, multi-cover girl and age defying role model.
This is a group challenge. Using the powerful psychology of working together, you'll reach your goals easily and quickly.
Did you know that tracking results makes you 50% more likely to succeed? True! That's why we'll track and score throughout the 22 days.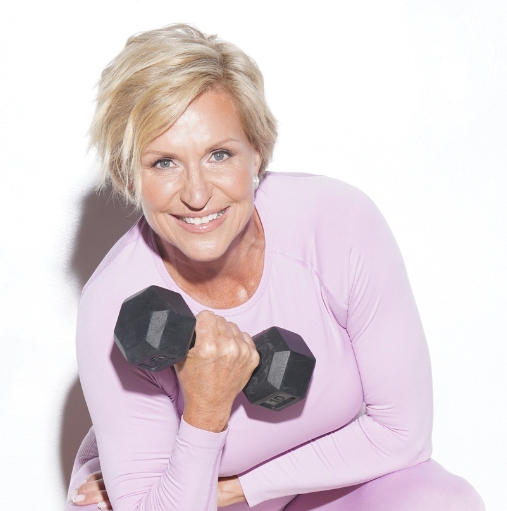 I'm the New York Times Best Selling Author of the Eat Clean series and founder of the Eat Clean Revolution.
I have developed the Eat Clean lifestyle and helped millions take back their wellness and their lives through Eating Clean.
My recipes are based on natural ingredients, delivering only nutrient dense and delicious results – food to build your life on.
I'm the product of my product – I lost 84 pounds of unhealthy fat 20 years ago and I feel fantastic!